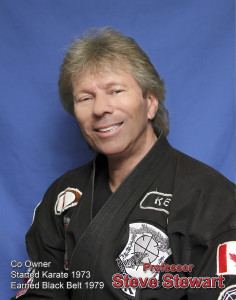 Professor Stewart is the highest ranked American Kenpo (8th Dan) and Kyusho-Jitsu (9th Dan) Martial Artist in Canada. He formerly served as both the Canadian Rep for the WKKA (Worldwide Kenpo Karate Association) and International Director. Professor Stewart was also a member of the WKKA National Demonstration Team (1996 – 2001) and performed at many major events in both Canada and the United States. His introduction to the Martial Arts dates back to August 1973.
Professor Stewart has been in a number of martial arts magazines over the years including Black Belt, Inside Kung Fu, Budo, Martial Arts Business on-line and most recently on the cover of Martial Arts
Professional Magazine (December 2004 Issue). Professor Stewart has also been in martial arts magazines in Australia, Europe and France. He has been interviewed by local televison (Rogers Cable) and a guest on "Breakfast Television". In April of 2003 he was recruited by Blue Dragon Entertainment to have a role in a film titled "TRANSFORMED". He conducts seminars all over the world to all styles of the martial arts adding the art of Kyusho to their discipline, even as a Kenpo Stylist himself, the art of Kyusho (Pressure Point Combat) can elevate ones level of knowledge within their art by 200%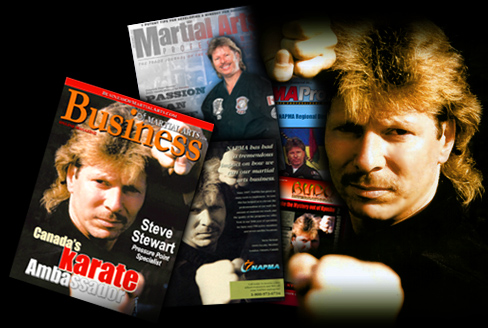 Steve and his wife, Melanie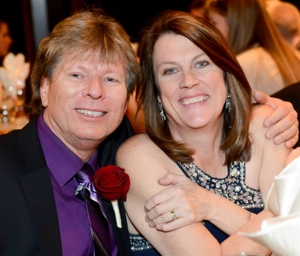 Melanie is the Owner/Operator of Martial Arts Academy and relentlessly looks after daily operations and provides book-keeping services for Stewart Enterprizes.  She is also the proud mother of Shaun and Brandon Stewart.
The Stewart Brothers – Brandon & Shaun Stewart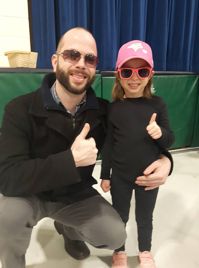 Brandon Stewart:
Brandon graduated from Fanshawe College London, Ontario, Canada taking "Culinary Management" 3 yr program for Executive Chef. Brandon is currently Executive Head Chef at Windermere Manor and Restaurant 91, London Ontario. His daughter Brianna recently turned 5 and is in Junior Kindergarten.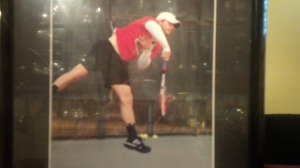 Shaun Stewart:
Shaun attended University of Texas at San Antonio and Northern Illinois where he was captain of the Tier 1/Division 1 tennis Team. He graduated with a Degree in Marketing and Business Communications…He currently resides in Chicago and is the Athletic Director at Score Tennis Academy!
Steve's Martial Arts Accomplishments:
5th Dan : Shito Ryu, European Councel, August 10, 2019
2nd Degree : Modern Arnis
2nd Degree : Tae Kwon Do ITF Style
8th Degree : American Kenpo (highest Ranked in Canada)
10th Degree : Kyusho-Jitsu (Highest Ranked in Canada) Canadian Representative : DKI
Certified Instructor of Small Circle Ju-jitsu
WKKA Demonstration Team (1996-2001)
WKKA International Director (Reported directly to Mr Joe Polanzo) (1995-2002)
International World Wide Martial Arts Hall of Fame (June 2002)
Appointed Board of Directors (Worldwide Martial Arts Hall of Fame 2002-2003)
Regional Director (NAPMA) (National Association of Professional Martial Artists) (2000-2005)
International Director for European Kyusho Academy (EKA), est. 2007
International Director for Kyusho Australia (KA), est. 2008
Founder for Kyusho-Jitsu Canada (Combat Pressure Points), est. 2003
Canadian Representative for The International Kenpo Brotherhood (November 2015)
Proud Certified member of IKKA Kenpo International (January 2016)
Steve's Awards / Degrees:
Studied Health Sciences – University of Western Ontario (1980)
Diploma : Histotechnology Fanshawe College (1988)
Pathology Technologist (1981-1991)
Alzheimer's Research Study Program (1986 – 1991)
Small Business Program Award : Entrepreneur of the Year (1995)
World Martial Arts Hall of Fame (2002-2004)
Graduate of Canadian College of Acupuncturists & Complimentary Medicine (2003)
Graduate of the International College of Bio-Energetic Medicine Atlanta, GA (2005)
Doctorate Holistic Medicine and Acupuncture :Canbourne University (2005)
Professor Stewart is a member of the Canadian Examining Board of Healthcare Professionals in good standing
Ontario Federation of Natural Medicine Practitioners
Certified member in good standing with the Academy of Naturopaths/Naturotherapists
Certified by International College of Equine/Canine Therapies, Brisbane, Australia, 2010
Doctorate of Pastoral Sciences and Medicine (October 2015)
Board of Natural Medicine Doctors and Practitioners of North America (Doctor of Natural Medicine)
Member of the World Health Organization (Doctor of Humanitarian Services)
Contact Us
Head Office
The Glenora Plaza
1444 Glenora Drive
London, Ontario
N5X 1V2
519-438-KICK (5425)
Owner/Manager: Melanie Stewart
Professor: Steve Stewart